Pay-per-click (PPC) advertising
We are the Web Designing & Development company in Hyderabad, that is ready to take the challenge and knockout your business problems.
PAY PER CLICK (PPC) ADVERTISING & MANAGEMENT SERVICES
Are you trouble making sales and leads online? Does your company lack the means to generate more quality leads or turn more web visitors into customers? As best PPC company in India, we assist our clients in reaching their customers on the most effective paid platforms, including Google & Bing Advertisements. Our PPC management services are centered on what delivers the best results while maintaining the highest level of transparency for our clients.
We at Ninth Creations Media have more than 12 years of experience providing clients around the nation with specialist PPC Advertising services. We use a flexible yet thorough strategy as the best PPC management firm in India to enhance customer conversions, which then leads to greater revenue and sales. By assisting websites in getting found by their intended demographic, Ninth Creations Media has helped businesses increase standard leads, conversions, and ultimately sales. These services are result-driven and include PPC Audit Services, Campaign Setup, Search Advertising, and more.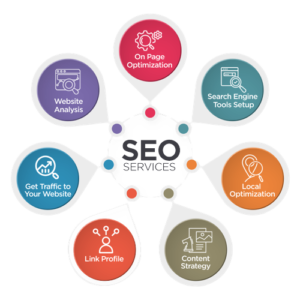 At Ninth Creations Media, the client comes first, hence we don't withhold any information regarding your marketing campaign from you. Your campaign, reports, and all the important information are constantly available to you. By efficient communication, we keep the campaigns flowing and help you receive the best PPC advertising results. We have been working together with you to produce amazing outcomes for a very long time thanks to all of these things.
Reasons To Advertise On Google
ROI Is Attained Through Google Ads.
Businesses Invest In PPC Advertising.
Conversions On Google Ads Than Organic Traffic.
Shoppers Click On Paid Search To Get In Touch With The Marketer Easily.
What Is Included In Our PPC Marketing Services?
With the aid of our PPC Advertising Marketing Services in India, you may stand out. For all types of organisations, Ninth Creations Media offers customised PPC advertising services and results-driven approaches. Some of our PPC marketing services are:
PPC audits are essential to the upkeep and health of ad accounts because they are prone to becoming unnecessarily complex, disorganised, and inefficient over time, making them challenging to maintain.
Our PPC campaign management services Specialists can help you choose the ideal Campaign Setup starting from... for your business.
With the help of GEO fencing Ad Services, virtual boundaries are built around a place or a region and are tracked anytime someone using a mobile device enters or exits them.
Digital advertisements are combined with search engine results as part of a marketing approach known as Search Advertising. A tiny cost is levied every time a user clicks on one of a business' search advertising advertisements.
Our PPC campaign management services Specialists can help you choose the ideal Campaign Setup starting from... for your business.
You can connect with people who are searching for your services on Google by using local ads. Your advertisements will be seen by local customers, and you only pay if a lead results from the advertisement.
Why should you invest in PPC management services?
The greatest choice for businesses trying to increase revenue while lowering risk is pay-per-click (PPC) management services. A top-tier PPC agency's pay-per-click services can help your company in a number of ways, including the following:
How Can Our PPC Services Improve Your Sales And Leads?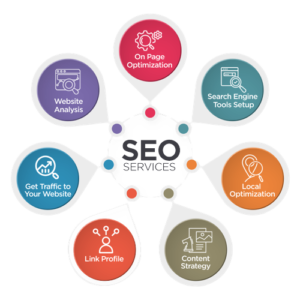 Creating a PPC Management Strategy and Services
Pay-per-click (PPC) advertising is a type of paid promotion. With the use of PPC services India, you can easily get on page one and be found by clients looking for the services your business provides.
Before moving on, we target the potential consumers at Ninth Creations Media, an Indian PPC advertising business. We start by discussing potential PPC campaigns that may be customised to the demands of the clients. The next step is to obtain keywords to raise the website's traffic and rankings. We segregate the leads and sales, and then, while also marketing your business using other techniques, we can simply track the ROI and construct a database of the leads and sales you've generated.

Create PPC Management Services to boost sales
A team of professionals at Ninth Creations Media initially develops customised PPC Management Services to help you achieve your objectives. To increase sales, PPC marketing must increase clicks and conversions. As long as you keep your bid costs modest, you can increase sales and attract new customers for a negligible investment.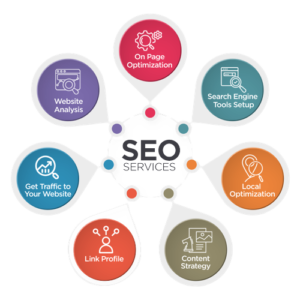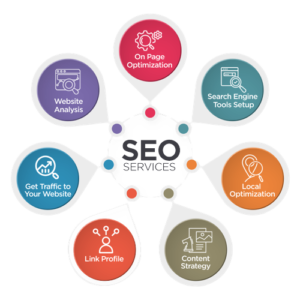 Increase leads by optimising PPC management services
Using PPC Management Services to generate B2B leads is a profitable tactic. Unfortunately, many businesses struggle to use their advertising activities to turn prospects into revenues. In order to better grasp your goals and create leads, we at Ninth Creations Media, the best PPC firm in India, start by optimising and understanding your organisation, market, and objectives.
Before engaging a PPC advertising agency, consider the following:
PPC management services can give you leads of excellent quality. Your PPC campaigns may yield a sizable return on investment. Pay-per-click advertising enables you to fork over money to have your website show up on the search engine result page when someone types particular keywords or phrases into a search engine. (SERP).
The PPC ad budget of a business is supervised and managed by a Pay-Per-Click (PPC) advertising provider. This typically entails using techniques and making advertising purchases that maximise overall expense. Pay-per-click marketing involves charging advertisers a fee each time one of their ads is clicked.
Common Platforms for Advertising.
What exactly does a PPC marketing firm do?
Channels strategy
Monitoring
keeping a close watch on overall ROI
competitor research

Term investigation
There are numerous advantages to using PPC management services in India, including:
The cost of PPC optimization is low.
Greater brand recognition when tailored traffic is sent to your website.
Your ad will show up on the first results page when a user searches for a related term.
You can run many ad campaigns for any term. This raises conversion rates, sales revenue, and click-through rates (CTR).
Provides immediate traffic.
What does a PPC advertising campaign cost?
The price of PPC may vary depending on a number of factors, including your network and sector. Small and medium-sized firms typically spend $15,000 to $20,000 per month on PPC advertising, though budgets vary widely. Look at Our PPC advertising packages for more information.
Who Should Use the Services of an Indian PPC Company?
Because you can choose the amount you are ready to spend on each keyword, PPC advertising is ideal for small businesses because you can manage how much you will spend when your advertisements are displayed. This effectively ensures that the money you spend on marketing isn't squandered because you're more likely to attract more people who are interested in your products.
Why Ninth Creations Media's PPC Services Are Best for the Growth of Your Business?
With the help of adaptable and goal-driven Ninth Creations Media PPC management services, every firm can obtain the greatest results. For our clients, we would rather deliver results than talk. At Ninth Creations Media, we take into account your objectives and offer you the ideal package to enable you to maximize ROI.
Using our PPC management services, we are experts at offering tailored PPC solutions. We have helped firms surpass their objectives with the aid of our services. The following advantages of using our PPC management services for your company are more specific:
Using our PPC management services can increase a business's revenue and sales. By attracting more clients and helping you emerge as a market leader, we have an impact on your bottom line.
Daily Monitoring & Tracking
The only way to ensure that the money you spend on PPC management services is encouraging business growth is to measure and monitor your results.
professional certification
The Ninth Creations Media team is made up of more than 40 Certified Professionals who are knowledgeable about the most recent and popular PPC updates.
Ninth Creations Media tailors its PPC management services to each client's goals and organizational requirements.